H.P.O. Seabird Guano High P/si 1kg
Fully fossilised (mineralised) Seabird Guano is an incredible soil backbone and its nutrition profile is both more broad and available more widely than that of Colloidal Rock Phosphate. It has an approx NPK ratio of 0-12-0.25 along with 25% Silica, 25% Calcium and 11% Sulphur.
LOW STOCK ONLY 1 0R 2 LEFT
Description
HPO Guano is a Powder form, not granular, for higher purity (no binding agents), easier mixing and better breakdown.
Rather than containing Phosphorous in the form of Calcium Phosphate, like Rock Phosphate which is available very slowly, High P/Si Guano is composed of the unique complex Di-Calcium Phosphate, a kind of naturally occurring "superphosphate".
The unique thing about this complex is it supplies Calcium to the plant in tandem with the Phosphorous and also supplies supporting minerals like Sulphur and generous quantities of Silica. This means that when used with a readily available Potassium source, such as Arcanite or Langbeinite, you have the perfect flowering booster all jammed into one, handy to use amendment with a low application rate.
It also makes a terrific complement to our High N/Cal guano, where you can mix different concentrations together to achieve more balanced or unique NPK ratios.
Application rates can range from as low as 1/2 to 1 Teaspoon (1/2gram to 2.5grams) per 5L of soil.
Note: While higher Phosphorous inputs like this Guano or Rock phosphate have been said to "kill" Mycorrhizal fungi, we have not seen this as the case when used in realistic dosages and real-world applications, while the Mycorrhizal species responsible for P solubilization are not directly required for the conversion of the nutrients in this amendment, it is not inhibitory to them in the same manner as something chemically derived like MKP (Mono Potassium Phosphate). Arguably, in new soils, having readily, acid-soluble P there for the first months of use, while the microbial mass accumulates, is a good practice. By the time it has dissipated, the network will be producing enough P for plant use.
---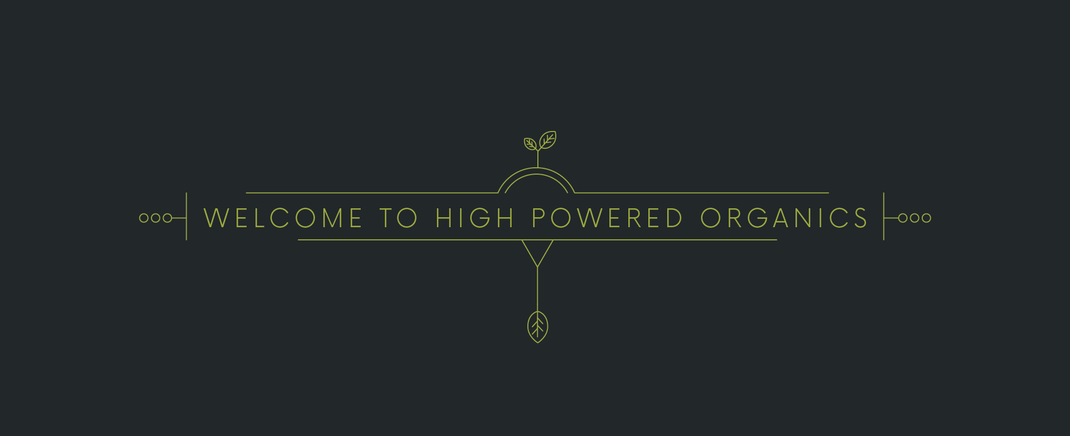 ---
High Powered Organics manufacture premium Living Soil blends – Composts – Organic Nutrients & Additives based on the Mid North Coast of NSW.
They provide gardeners with high quality natural garden products to grow healthy, nutritious produce and medicinal herbs.
Their products have been designed to perform over a wide range of conditions and growing situations with extensive research and development in each formula. Only the finest, locally sourced ingredients are used, which are carefully blended to their exacting standards.
Each product is packed with organic nutrients, beneficial bacteria & fungi as well as natural growth promoters which nurture and strengthen your plants providing consistently high yields and quality time after time.
"You can trust H.P.O with your next grow!"