H.P.O. Oyster Lime (Powder) 1kg
HPO Oyster Lime is derived from 100% Locally farmed and sourced Oyster Shells, hand-picked, washed, aged, low temp dried and precision ground into 2 separate grades! It has an approx NPK of 0.5-0-0 with about 35% Available Calcium and 0.2% Magnesium.
LOW STOCK ONLY 1 0R 2 LEFT
Description
Oysters are made up of primarily, 95% Calcium Carbonate, but this is held in a unique matrix and bound with Oliggosaccharide compounds making it much slower to degrade than that of regular Aglime. It is a premium choice for soil buffering as it lasts the distance, rather than fizzling out halfway through your crop, and because Calcium is the truck that moves the nutrients to the plant, and allows for Nitrogen utilization, a shortage of it especially in fast-growing annual plants is a serious issue.
Oysters not only contain Calcium, they also contain Chitin which has immune-modulating properties, and there is a splendid array of peripheral trace elements, such as Magnesium.
This Oyster Lime is simply put soil magic! we are yet to witness a single ingredient that has such a profound microflora boosting potential as this stuff. It turns everything up to 11!
HPO supply both Granular Oyster Lime, which has a particle size from small 2 to 5mm chips, (not currently stocking – but if you want it, we will get it in) down to powder.
The Coarser grade suits very long term applications, whereas the Powder form is best for most uses where you need much of the mineral content available in a single season/crop.
Try the coarser grade for your L.williamsii species of Cacti, it has shown demonstrable awesome growth-boosting effects in our experience. With finer grades suiting your favourite annuals.
Application rates can range from 1/2 to 1.5 Tablespoons (7 grams to 42 grams) per 5L of soil.
Note: Soils that are fresh and comprised predominantly of Peatmoss, or other Acidic bases, should utilize the higher application rates, soils that have been already amended and are being recharged will do better with the lower rates of application.
---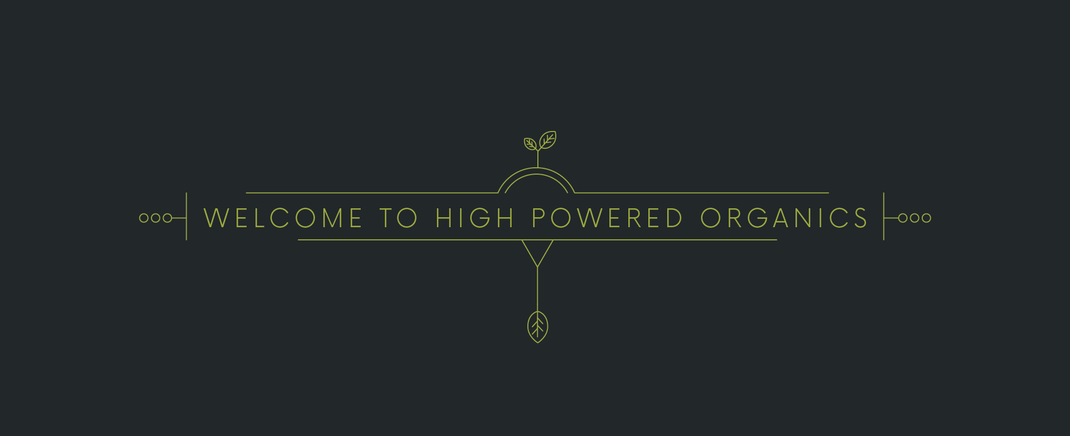 ---
High Powered Organics manufacture premium Living Soil blends – Composts – Organic Nutrients & Additives based on the Mid North Coast of NSW.
They provide gardeners with high quality natural garden products to grow healthy, nutritious produce and medicinal herbs.
Their products have been designed to perform over a wide range of conditions and growing situations with extensive research and development in each formula. Only the finest, locally sourced ingredients are used, which are carefully blended to their exacting standards.
Each product is packed with organic nutrients, beneficial bacteria & fungi as well as natural growth promoters which nurture and strengthen your plants providing consistently high yields and quality time after time.
"You can trust H.P.O with your next grow!"